THE AMAZING TRAPEAZE TECHNIQUE®️ 20 YEARS OF INNOVATION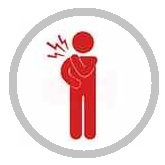 EASY
A 4-step system that any licensed healthcare professional can easily utilize.​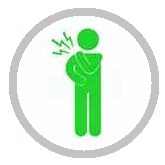 EFFECTIVE
Leverage this highly specialized technique to effectively treat patients for their upper trapezius muscle issues.​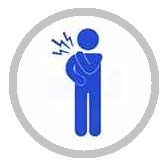 EXPERT​
Become the local "go to" practitioner for patients who experience issues with their upper back.​
Justin Mandel, DOM
Developer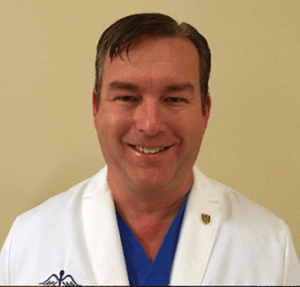 Leigh J. Mack, MD, PhD CPI
Clinical Research Physician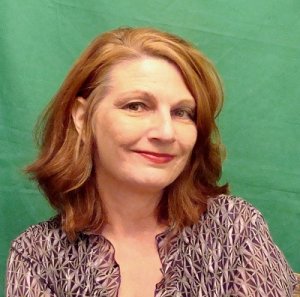 Leslie Riopel
NLP Success Coach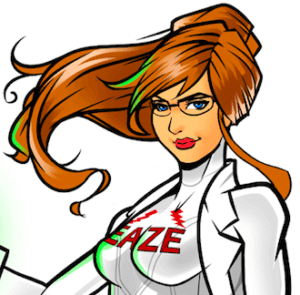 Tracy TrapEAZE
Spokesperson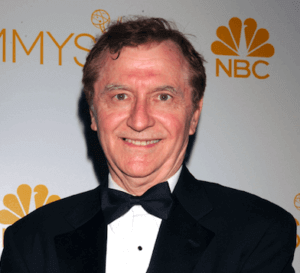 Bruce Brown
Marketing Consultant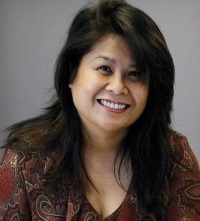 Lelani Thomsen
Printing Consultant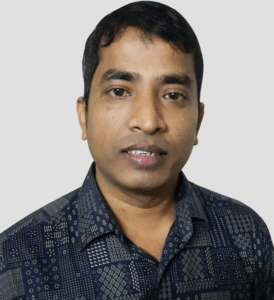 Lipan Kumar Dutta
Software Lead Developer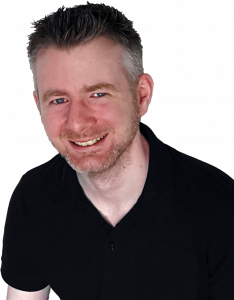 "This Is A MUST TRY Treament If You Want To Get Your Life Back"
I'm writing this testimonial to let others know that there is hope to relieve your pain. I never thought this treatment would give such fabulous results, it has and I am very grateful.

After the car accident, I was in therapy 3-6 days/week, for over 6 months. The pain, at best, would mildly subside, however, the relief was minimal and temporary.

I was approached by Justin and he offered a treatment modality that I have never heard of and was of course skeptical of any lasting effects. At the same time I was being worked up for a more invasive treatment that would require anesthesia- which I was hesitant and apprehensive about: It is called MUA, Manipulation Under Anesthesia.

I agreed to go along with Justins plan of therapy and only after a few treatments, to my surprise, the gnawing, crippling pain in my neck and shoulder ceased.

I was still not sure this was permanent & I'm still a bit wary, however, its been a few months now and I am no longer in agony.

I am in nursing administration and have long days and since the accident, everyday by 3pm, the pain in my neck & shoulder would radiate to my head and the pain was excruciating, nothing would take it away until I started this treatment and now if I get any pain, it is short lived and I can completely recover.

The actual procedure is minimally painful- compared to the constant agony I was in 24/7.

I have other injuries from this accident that has created pain in other areas of my body for which I will be getting this treatment to as well.

I was really shocked that this actually worked and wish that more practitioners were aware of this technique so that they could help relieve the very many people suffering. No needles, no medication, no long drawn out therapies, no anesthesia and no surgery; this is a must try treament if you want to get your life back.

As a practicing Registered Nurse for over 30yrs, I will be sharing this wonderful break through technique with my colleagues.
"I… Felt No Overall Relief Until Now"

In April of 2009 I had a very bad car accident where I needed Heart Surgery. My body nearly doubled in size from water/fluid retention to where I have very uncomfortable Edema from head to toe. My neck has two slipped discs and one compressed and it causes numbness and severe muscle spasms on my left side in my upper back area.

I have seen every doctor imaginable for the past couple of years and on numerous medications for every ailment but still felt no overall relief until now. I now fully believe in acupuncture and the TrapEAZE Technique™ and could not imagine my life without Justin's treatments.

I go in and have all the above symptoms and when I get up I feel like a totally different person. I feel less pain and a highly increased overall sense of well-being. Thank you Justin 🙂
B.L. Ronkonkoma, NY
"And I feel almost completely better; this treatment helps – I haven't had the stiff neck at all."
"I started gaining a lot of range of motion, I was able to wash my hair, things that I couldn't do, I was able to."
"Since then, I have not been waking up in the middle of the night as I was before, my sleep has been normal ever since."
"Now almost a year after the accident I've almost gained like full mobility of the shoulder."
"As the treatment went along that actually got better and as we finished up on the treatments I'm actually feeling a lot better thanks to what he was doing."
"It's been probably like two months now since he's treated at last and I haven't really had problems with it and noticed a great improvement in how my neck feels."
"It made an incredible difference in how I can move, how I can't even put my head back in the car when I'm driving, lying down, standing, it made a complete difference in my life."
"I'm back in the gym, I'm back into doing what I love again; you know – raising up my arms, picking up my children again."
"I was relieved of pain and I was able to move my neck and I am receiving no more therapy at this point and I feel very good, thanks to Dr. Justin."
AN UNHEARD OF MONEY BACK GUARANTEE!
Chiropractors, Acupuncturists, Physical Therapists, and Naturopaths do not offer Money Back Guarantees if their treatments don't work. But We Do!
You Will Have A Full 30-Days to Study and Try Out This Amazing System on as many of your patients as you'd like. And if you do not find this is to be the Easiest, Simplest, Most Successful method both you and any of your patients have ever found….Lowering Their Pain Beyond your and Their Expectations…We will refund Every Penny you have paid…
For the purposes of this Disclaimer, all references to "Content and Materials" are with reference to information provided by Less Pain More Gain, LLC, on the Web and within all forms of information, such as but not limited to Videos, DVD's, seminars, etc., as well services, know how, guidance or methods owned or provided by Less Pain More Gain, LLC or www.TrapEAZEtechnique.com.
General Purposes:All Content and Materials are opinions based on thorough research and strictly intended for general information purposes only. All Content and Materials have been created using an honest and unbiased opinion and should no way be confused or relied upon as fact.
All Content, Materials and Information are solely research-based opinion and does not constitute Medical, Dietary or Nutritional advice in any form and are in no way certified under the FDA (U.S. Food and Drug Administration ). All Content and Materials are strictly for General Purposes only and should not be considered in any capacity as Medical Advice, Treatment, Diagnosis, Cure, Pathology, Medical Condition or Disease in any way
Use: All Content and Materials are considered General Information and is for the consideration of qualified or licensed Health Care Practitioners as an addition and is not intended to be used for soliciting patients, nor should prospective patients infer that any guarantee of a cure is implied. All information here is for educational purposes only and should not be taken as medical advice. The Content and Materials are not meant and should not be used for self-treatment, and are not a substitute for consulting a physician or health care practitioner for any health problems you may have. If you have a health problem you should see a qualified and licensed Health Care Practitioner.
Health Care Practitioners Warning: All Content and Materials are intended for qualified or licensed Health Care Practitioners. All techniques taught are for the Practitioner's information and consideration only; it is up to you, as the practitioner, to decide in any case when they may be applicable, and how they may be applied. Less Pain More Gain, LLC and the www.TrapEAZEtechnique.com cannot and shall not be held responsible for how these techniques are applied to any particular patient. All such applications are solely the responsibility of the individual Practitioner. Always use safe therapeutic pressure only. Less Pain More Gain, LLC and the www.TrapEAZEtechnique.com are in no way able to personally monitor or suggest their use in any individual case.
Misuse: Some may not successfully or misapply the methods and techniques, which will have no improvement for the Patient. We are always very happy to accept feedback from regarding such matters.
Caution: Always check all facts regarding any method or product. All labels, warnings, and directions should always be carefully read before using or considering using any method or product. For additional information about any treatment methods or any other related matters, you should either contact the www.TrapEAZEtechnique.com.
Liability: Less Pain More Gain, LLC accepts no Liability or Responsibility, in the event of any loss or damage whatsoever suffered as a result and without limitation; direct or indirect use of the Www.Www.TrapEAZEtechnique.com and, or all Content and Materials, consequential loss or damage, any loss of data or profits arising out of or in connection Less Pain More Gain, LLC and its business in anyway and the User accepts full Liability.
Warranty: Less Pain More Gain, LLC makes no Representations or Warranties of any kind, express or implied, about the completeness, accuracy, reliability, suitability or availability with respect to the Materials and Content or www.TrapEAZEtechnique.com or the information, products, services, or related graphics contained and any corresponding or related Materials and Content for any purpose. Less Pain More Gain, LLC nor the TrapEAZE Technique™ developer hereby disclaims and negates all other warranties, including without limitation, implied warranties or conditions of merchantability, fitness for a particular purpose, or non-infringement of intellectual property or other violation of rights. Any reliance you place on such information is therefore strictly at your own risk.
Third Parties: Less Pain More Gain, LLC provides information sourced from a wide variety of Third Party sources. The use of this information by Less Pain More Gain, LLC should not be construed as sponsorship, endorsement or approval of such organizations. Less Pain More Gain, LLC does not accept responsibility for or endorse any content of any linked site. In no event shall Less Pain More Gain, LLC be held liable for any damages or any matter relating to Third Parties.
Users Responsibility: : All Users use the Application and any corresponding www.TrapEAZEtechnique.coms at their own risk. Users should always consult a licensed medical practitioner, regarding any medical concerns. The User of the Application and any corresponding www.TrapEAZEtechnique.com is fully Responsible for their own actions and omissions and shall not hold Less Pain More Gain, LLC nor the TrapEAZE Technique™ developer, Responsible or Liable for any matter.
Testimonies: All testimonials are our best cases and may not be typical and individual results may vary. We hold true the Testimonies but Less Pain More Gain, LLC nor the TrapEAZE Technique™ developer Dr. Justin Mandel, DOM AP LAC cannot be held liable or responsible for them in any way. All Testimonies and Statements do not reflect the opinions of the www.TrapEAZEtechnique.com, Less Pain More Gain, LLC, nor the TrapEAZE Technique™ developer Dr. Justin Mandel, DOM AP LAC. There is no guarantee of any particular results based on any individual case. All testimonials are presented with the understanding that your specific results may differ with regards to not all practitioners achieving the same result.
Reservations: Less Pain More Gain, LLC and the TrapEAZE Technique™ developer Dr. Justin Mandel, DOM AP LAC reserves the right to limit or refuse sale to any individual of all or any of the Contents and Materials.
All Material ©2016-2022 Less Pain More Gain, LLC